Infinity Demo Day
Sunday,10th November 2019

01:00 PM to 06:00 PM
Every week: Sunday
Address: 333 Divisadero St. San Francisco, CA 94117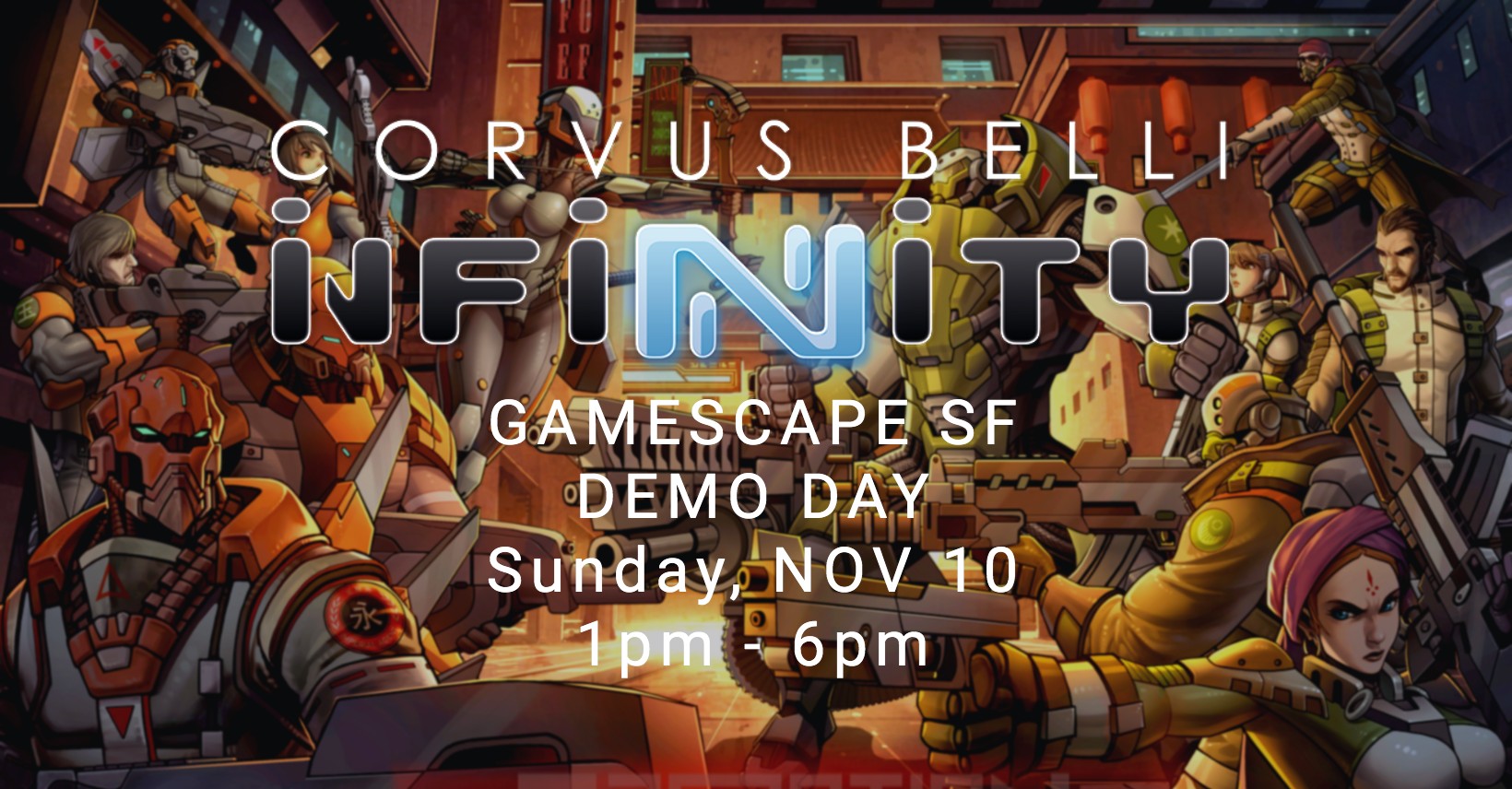 Come along to Gamescape SF on November 10 for a short, free demo of Corvus Belli's Infinity - a tabletop wargame in which sci-fi themed miniatures are used to fight futuristic skirmishes. Demos should take fifteen minutes to half an hour, based on your familiarity with miniature war gaming.
Win Prizes! Every new player who plays a demo game can enter a raffle for one of two Infinity Starter Sets. Prizes will be awarded when you show up to one of Gamescape's Infinity evenings and enter the Infinity Grow League (more details to follow).
Donate to charity! For every demo conducted I will donate $50 to the Randall Museum Charity. This local museum and community space in San Francisco is one of the best places to take little kids and entertain them for free!

Half our time slots can be reserved ahead of time in store.