San Francisco's Games Headquarters Since 1985
San Francisco's Games Headquarters Since 1985
San Francisco's Games Headquarters Since 1985
San Francisco's Games Headquarters Since 1985
San Francisco's Games Headquarters Since 1985
San Francisco's Games Headquarters Since 1985
San Francisco's Games Headquarters Since 1985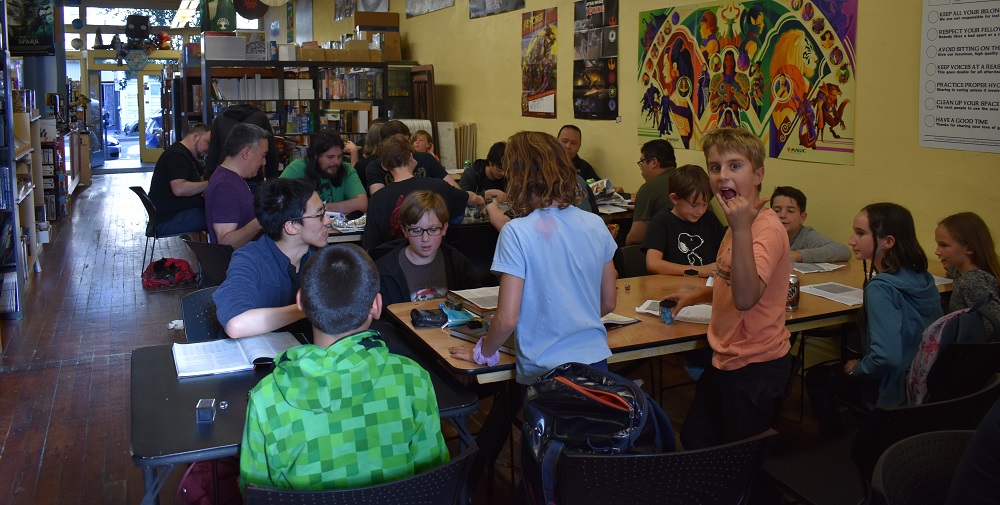 San Francisco's Games Headquarters Since 1985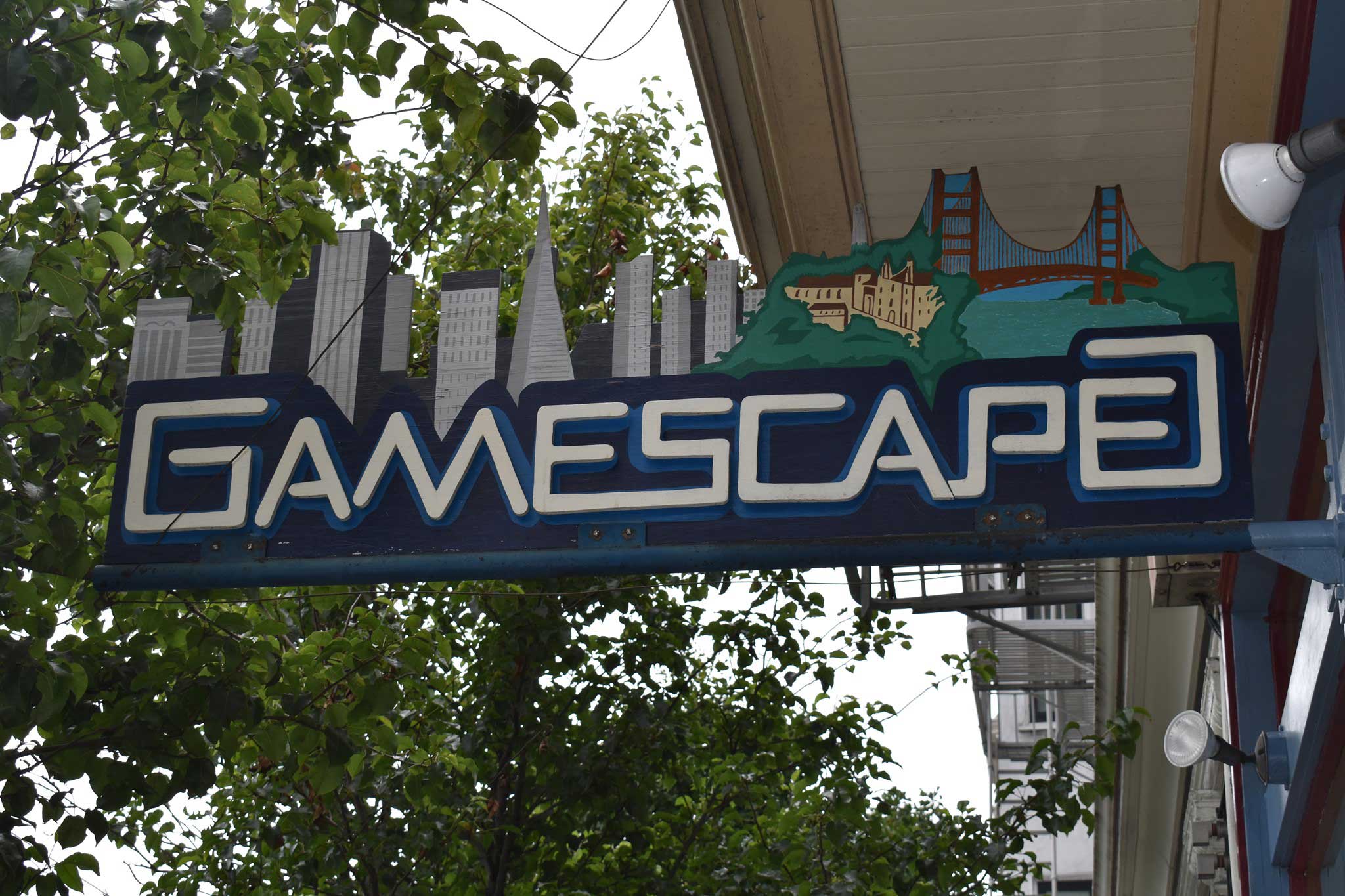 AT THE STORE
Gamescape is a friendly local game store (FLGS) located in San Francisco's Western Addition neighborhood. Gamescape strives to provide the latest that the world of tabletop gaming has to offer by continually updating a vast inventory of games to purchase and play, while also hosting a weekly schedule of game nights for patrons to participate in.
Discover titles created by local game designers, which are some of the hidden gems offered in the store, or take home award-winning favorites to experience the phenomenon yourself. For an entirely different challenge, Gamescape stocks an extensive selection of jigsaw and mechanical puzzles as well. The store is comprised of the following nine unique departments:
Board Games
Asmodee
Kosmos Games
Mayfair
Rio Grande
Z-Man Games
Fantasy Flight
Hasbro
Mattel
Stronghold Games
IELLO
USAopoly
Renegade
Party Games
Bananagrams
Jenga
Cards Against Humanity
Pitch Storm
Monikers
Just One
Codenames
Apples to Apples
Wing It
Taboo
Scattegories
Trivial Pursuit
Murder Mystery
Trivia Decks
Collectible & Standalone Card Games
Star Realms
Magic The Gathering
Pokemon
Gloom
Set
Monopoly Deal
Werewolf
Keyforge
Arkham Horror
Legend of the Five Rings
The Resistance
Dominion
Game of Thrones
Miniature Games
X-Wing
Monsterpocalypse
Warhammer 40K
Malifaux
Star Wars Legion
Warcry
Kill Team
SPQR
Warmachine
Guildball
Age of Sigmar
Role-Playing Games
Dungeons & Dragons
Pathfinder
Starfinder
Star Wars RPG
Doctor Who
Vampire: The Masquerade
The One Ring
Call of Cthulhu
Traditional Games
Chess
Backgammon
Go
Dominoes
Mah Jongg
Bingo
Chinese Chess
Poker
Shogi
Checkers
Liar's Dice
Bridge
Cribbage
Mancala
Playing Cards
Jigsaw Puzzles
Ravensburger
Pomegranate
Clementoni
Piatnik
Eurographics
Artifact (Wooden)
Masterpieces Inc
New York Puzzle Company
Dowdle Folk Art
Areaware (Gradient)
Educa
Cloudberries
HEYE
Family & Children's Games
Thinkfun
Gamewright
Haba
Blue Orange
Peaceable Kingdom
Smart Games
Djeco
Hobby Game Supplies
Army Painter
Reaper Minis
Card Sleeves
Dice
Playmats
Miniatures
Paints
Brushes
Meeples
Counters
Blank Cards
Hobby Terrain
Thanks for visiting us online and we look forward to seeing you at the store!
WHAT PEOPLE SAY
Tim L.
Great local gaming hub with plenty of board, card, and tabletop games. Come here to support your 'Friendly Local Gaming Store' (FLGS)!
Zachary H.
Their selection and good service helps me defeat my enemies!!
Alex F
Needed to pick up some dice and the man at the counter was extremely helpful and funny. Was ready to just hang out here all day! Will be returning ASAP for Board Game Night.
Steven H.
Awesome collection of games with friendly staff. Huge game library selection to try out games including many big name games. Definitely would go back again.