Theros Beyond Death Prerelease - Saturday 11am
Saturday,18th January 2020

11:00 AM to 04:00 PM
Every week: Saturday
Address: 333 Divisadero St. San Francisco, CA 94117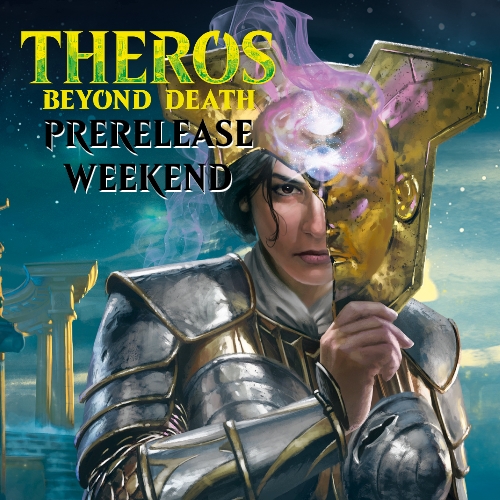 "In Theros, the pantheon of gods vies for undying devotion among their mortal subjects. But in the Underworld, there is only one master: the Lord of the Dead. Break free from death's shackles as a hero reborn. Choose your god and fight in their name...or forge a destiny all your own."
Join Gamescape and many others for the Theros Beyond Death Prerelease for Magic: The Gathering! Our prerelease event is a Sealed Deck tournament where you get a prerelease pack containing 6 packs of the new set, a Spindown life counter and a promo card of any rare or mythic rare from the set. Building a deck with your prerelease pack and any number of basic lands, you will play 4 rounds of Magic, then get prizes based off your record. You can learn more on how to play Sealed from this article from Wizards of the Coast.
All prerelease events will have a player cap of 48. Please call or email us to guarantee yourself a spot.
Theros Beyond Death Prerelease Sealed - Saturday, 1/18/20
11am Start
$28 Entry
Prizes for Sealed events:

4-0: 10 Packs of Theros Beyond Death
3-0-1: 7 Packs of Theros Beyond Death
3-1: 4 Packs of Theros Beyond Death
2-1-1: 3 Packs of Theros Beyond Death
2-2: 2 Packs of Theros Beyond Death
1-X: 1 Pack of Theros Beyond Death