Events
The Game Room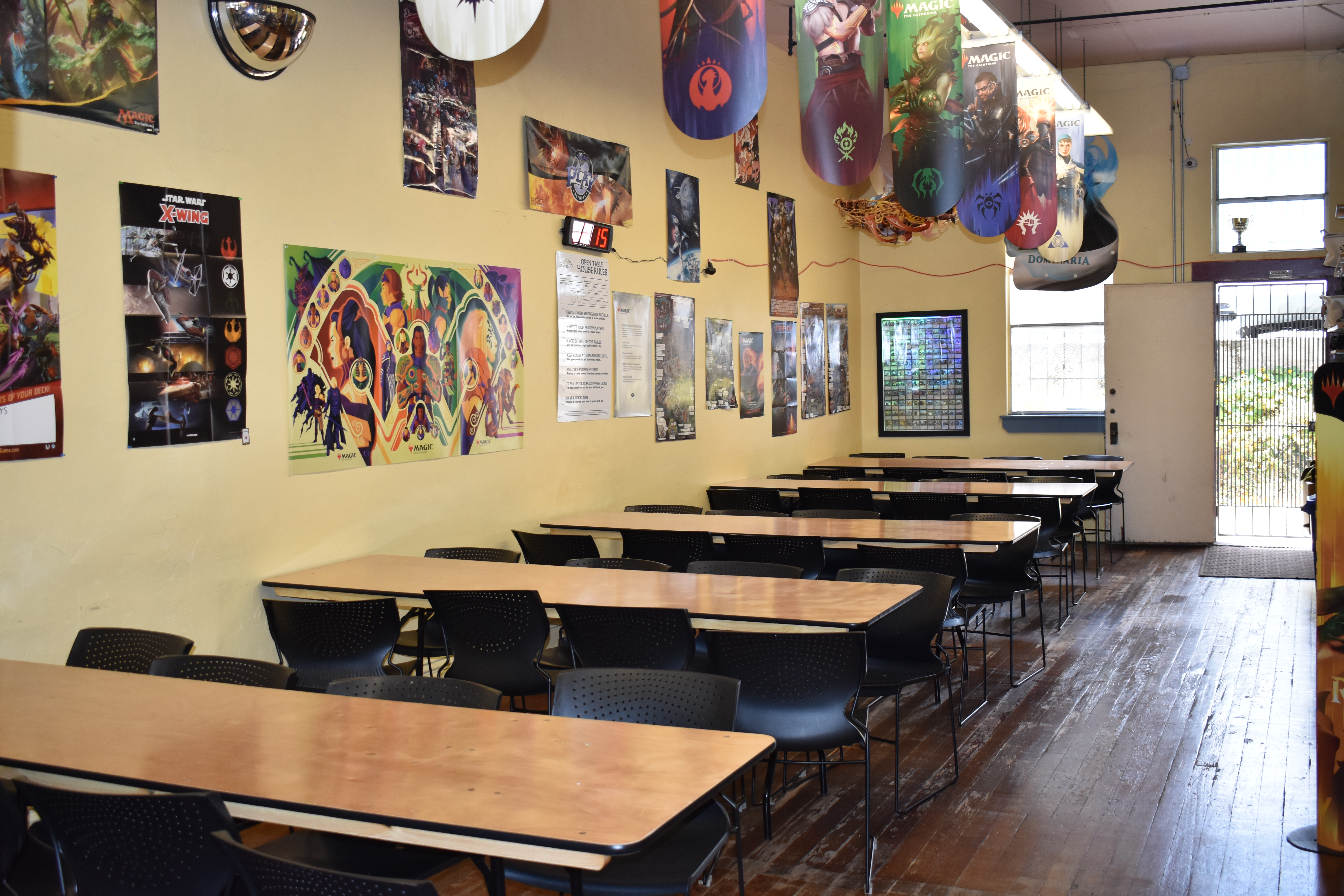 Gamescape is dedicated to offering a space where the community can sit down together and enjoy all types of tabletop gaming. At this time, our event space will only be available for the events that are listed below and at our events page at our web-store. To ensure the safety and good health of our gaming community, we require all players that join our events to wear face masks and provide proof of vaccination for COVID-19.

All events listed and registration available through our web-store.
*There are house rules for the event space - we ask all players to follow them. For your reference, the house rules are posted within the event space.