Events
The Game Room
Gamescape is dedicated to offering a space where the community can sit down together and enjoy all types of tabletop gaming. Seven days a week, the gaming tables are available for gamers and visitors to explore their gaming interests. The event space is complemented by a games library that is updated weekly with new titles, as well as a full schedule of events that take place over the course of the week. Please inquire about the availability of the tables by either calling the store directly or referring to the event schedule online. We hope you enjoy your time at Gamescape by playing some games with friends.
*There are house rules for the event space - we ask all players to follow them. For your reference, the house rules are posted within the event space.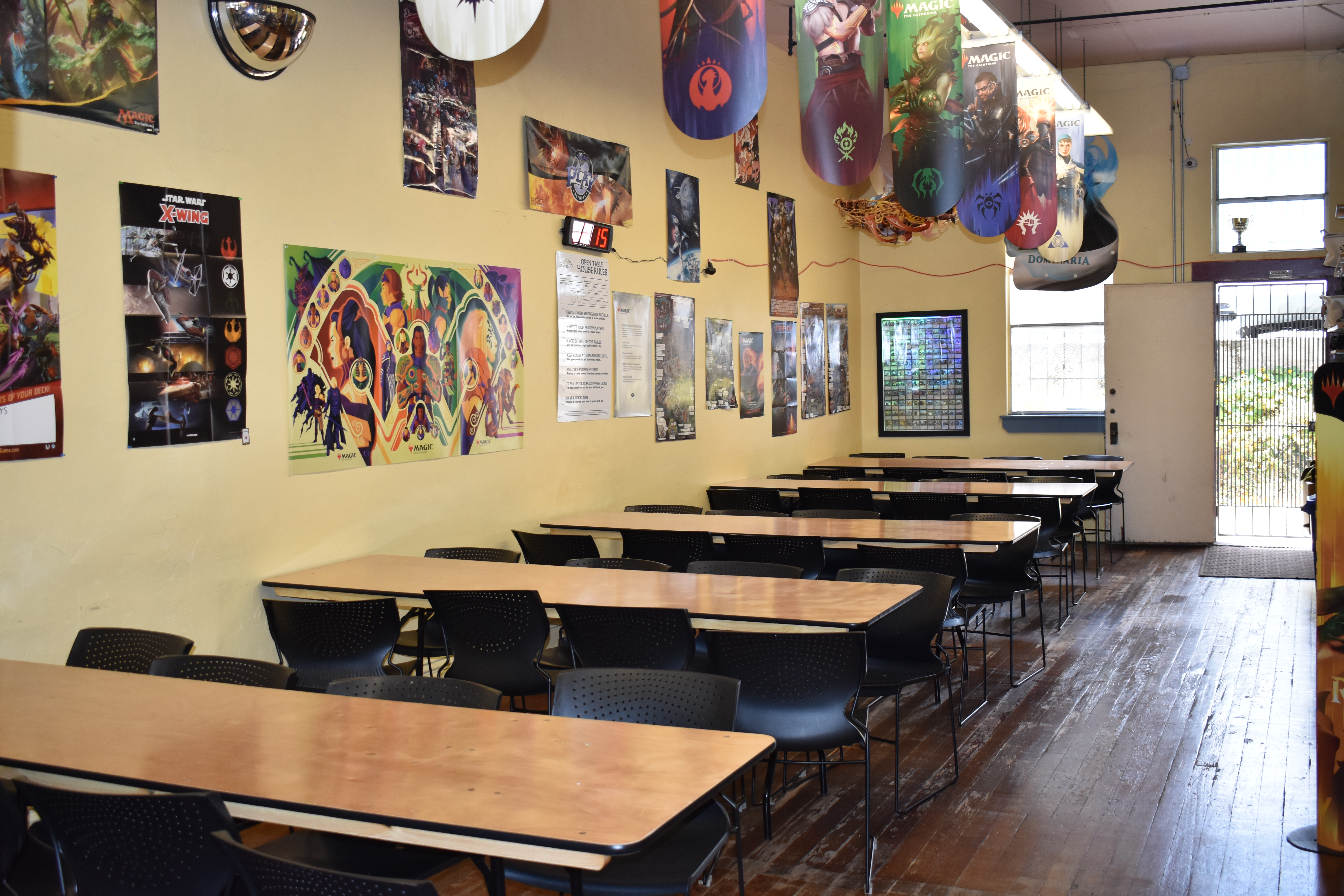 Enter your e-mail address below to reset your password.