Marvel Champions: The Galaxy's Most Wanted
The Galaxy's Most Wanted is a large box expansion for the Marvel Champions Living Card Game from Fantasy Flight Games. It adds on two new heroes, Rocket and Groot, as well as five new scenarios featuring the Brotherhood of the Badoon, the Collector, Nebula and Ronan the Accuser as enemies to fight, as well as a campaign where you can play through all 5 scenarios with special rules.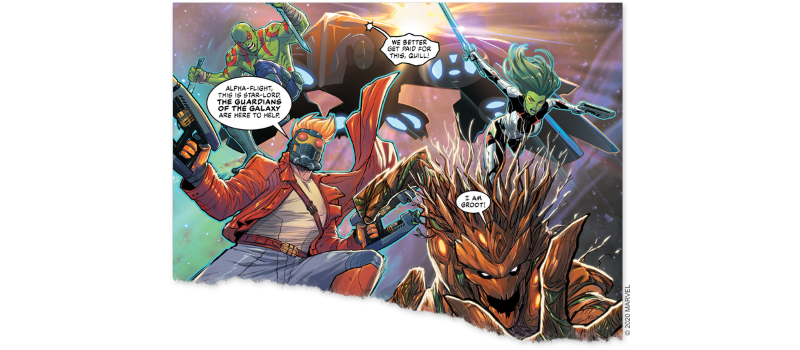 The Core Set for Marvel Champions comes with five heroes and three villains and they've added additional heroes and villains through Hero Packs, Scenario Packs and the Rise of Red Skull Campaign Expansion. With The Galaxy's Most Wanted, they're adding in more heroes and villains. As I mentioned, the heroes they're adding are Rocket and Groot from the Guardians of the Galaxy, as well as five scenarios where you have to face the Badoon, the Collector (twice), Nebula and Ronan. As with the Hero Packs, you can play the Rocket or Groot decks against any of the villains they've put in the game, and as with the Scenario Packs, you can play any heroes against the new villains. As with Rise of Red Skull, you can also play through a campaign where you keep the same heroes and fight through each of the villains in order, with some additional benefits and challenges from being in a campaign.